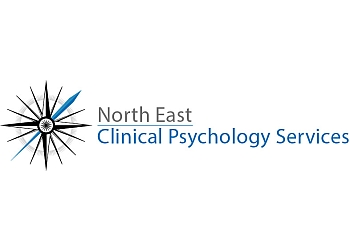 Dr Ruth Danielle Wilson is an accomplished clinical psychologist with extensive experience within the NHS and an active independent practice. She holds a Doctorate in Clinical Psychology from the University of Leeds and offers comprehensive psychological assessment, therapy, and a wide array of supplementary services. Her expertise encompasses the provision of in-depth psychological assessment and therapy for a broad spectrum of mental health issues and emotional challenges. Dr Ruth Danielle Wilson collaborates with clients to gain a deep understanding of their individual experiences, concerns, and aspirations, tailoring a personalised treatment plan. Her therapeutic approach is grounded in a comprehensive assessment of the individual and a nuanced comprehension of the challenges they confront. Moreover, she conducts half-day public workshops on various psychological topics. Dr Ruth Danielle Wilson practices at North East Clinical Psychology Services. Their aim is to deliver a prompt, impactful, and streamlined service to guarantee you receive the assistance you require precisely when you need it.

UNIQUE FACTS:
• Offer a Range of Evidence-based Talking Therapies
• Via Telephone or Video Conferencing
• Offer Face To Face. • Offer Teaching and Training Packages • Weekend and Evening Appointments are Available.
Speciality:
Depression and Low Mood, Anxiety and Excessive Worrying, Specific Phobias, Childhood Trauma, Grief and Loss, Bipolar, Borderline Personality and Obsessive-Compulsive Disorder, Anger, Sleep Problems, Low Self-Worth, Shame and Self-Criticism, Emotional Difficulties, Autism, Asperger Syndrome and ADHD, Substance Misuse, Addiction, CBT (Cognitive-Behaviour Therapy), EMDR (Eye Movement Desensitization and Retraining), ACT (Acceptance and Commitment Therapy/Training), Mindfulness, CFT (Compassion Focused Therapy) & DBT Skills (Dialectical Behaviour Therapy)
Contact:
Working Hours:
TBR® Inspection Report: