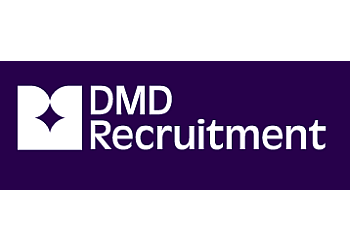 DMD is a company that is driven by pride, integrity, passion, and understanding and has a team with years of experience in the industries in which they specialise. The team has first-hand experience and collective knowledge that spans many years. DMD's mission is to ensure a life-work balance so that when work is complete for the week, you can enjoy quality time with friends, family, and loved ones. The recruiter of choice for so many, DMD has built an exceptional reputation and is proud to have supported clients and candidates in their quest to find their ideal. People-centric, they take the time to meet their clients and candidates to build long-term relationships. Understanding who they are, what makes them tick, seeing the office culture, getting a feel for them as individuals, and seeing their personalities are all crucial to finding the perfect fit and suitability.

UNIQUE FACTS:
• A Team With Years Of Experience
• A Boutique-style Agency.
Speciality:
Insurance, Financial Services, Construction, Civils, Trades, Labour, Industrial, Commercial, Health & Social Care
Contact:
Working Hours:
Mon-Thu: 8:30am - 5:30pm
Fri: 8:30am - 4:30pm
Sat & Sun: Closed
TBR® Inspection Report: