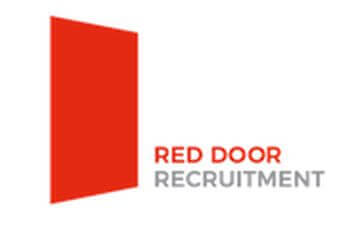 Red Door Recruitment boasts a collective team experience of over 70 years in the recruitment industry. Their direct collaboration with local employers ensures that you receive comprehensive guidance and support at every stage of the process. Employing a robust interview methodology, they provide you with the platform to articulate your precise wants and needs. At Red Door Recruitment, their commitment to excellence is evident through their adherence to the highest service standards. With dedicated Account Managers, they offer a trusted, reliable, and reputable service that is widely renowned. Their dedication revolves around delivering customised solutions that prove effective. Red Door Recruitment excels in aligning job positions with your career aspirations and matching individuals to your job openings. They swiftly make choices that align with your recruitment budget. Whether you are in pursuit of a new professional opportunity or your company is seeking to fill permanent, contract, or temporary positions, Red Door Recruitment stands ready to assist you. Their approach is intelligent and tailored, designed to assess your unique requirements and save you valuable time.

UNIQUE FACTS:
• Comprehensive Skills Testing
• Coaching to Help Maximise Value
• Offer Creation of Custom Job Descriptions.
Speciality:
JOBS: Administration, Customer Service, Sales, Marketing, HR/Employee Relations, Secretarial/PA, Legal, Bilingual, Finance and Accounting, IT, Analysts, Operations, Brand and Product Manager, Buying, Supply Chain & Logistics Manager
Contact:
Working Hours:
Mon-Fri: 8:30am - 6pm
Sat & Sun: Closed
TBR® Inspection Report: