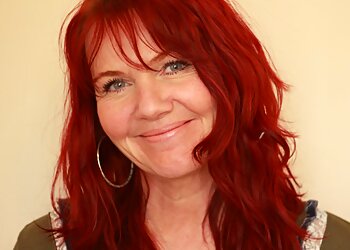 The Park Hypnotherapy Centre is one of the top hypnotherapy facilities in Nottingham, UK. The centre is under the ownership of Bridgette, a licensed and accredited hypnotherapy practitioner holding a Diploma in Hypnotherapy Practice. This clinic provides a secure and comfortable environment designed to assist you in unleashing your potential for change, utilising hypnosis with the latest, potent techniques for achieving rapid transformation. Bridgette's specialisation lies in addressing weight loss and various other hypnotherapy-related concerns. The centre's primary mission is to facilitate clients' rapid and efficient recovery, empowering them to make positive and effective life changes. Bridgette is also the founder of Breakthrough WeightLoss, an initiative that has helped over 1,000 people shed unwanted weight. The consultation rooms at The Park Hypnotherapy Centre in Nottingham serve as a secure and inviting setting for unlocking the potential for change. Here, they incorporate hypnosis alongside cutting-edge techniques for achieving rapid transformation. Additionally, the centre features experienced psychotherapists available to listen and assist in making changes in any area of your life that may have been limiting or holding you back. They do so with the understanding that you already possess the necessary answers.

UNIQUE FACTS:
• Award Winning Hypnotherapy Clinic
• Team Are Exceptionally Skilled And Highly Experienced
• Offer An Outstanding Service
• Helped Over 1,000 People
• Member:
• The Complementary Therapies Association
• The General Hypnotherapy Register
• The Hypnotherapy Directory.
Speciality:
Addictions, Stop Smoking, Breakthrough Weight Loss Programme, Anxiety Issues, Fears and Phobias, Personal Excellence, Panic Attacks, Stress, Self Confidence, Career Development, Public Speaking, Past Life Regression, Neuro-Linguistic Program, Trauma Resolution, Sexual/Relationship Issues & Pain Management
£Price:
2 Hour Therapy Session with Bridgette £295
2 Hour Single Stop Smoking Session with Bridgette £495
2 Hour Addictions Therapy Sessions with Bridgette £395
2 Hour Weight Loss Therapy Sessions with Bridgette £325
2 Hour Public Speaking/career Advancement Sessions with Bridgette £395
1 & Half Hour Therapy Session with Danni, £125 per Session
1 & Half Hour Therapy Session with Mick, £105

Contact:
Working Hours:
Mon-Sat: 10am - 8pm
Sun: Closed
TBR® Inspection Report: