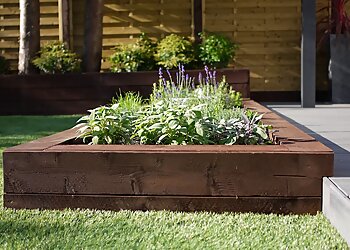 Green Edge Gardens is one of the leading landscaping garden designers in St Albans. Paul Anderson is the director of the company. With a flourishing presence in the garden industry spanning two decades, the company has solidified its position as a paragon of excellence. The team comprises skilled professionals enriched with substantial practical experience, attuned to the intricacies of the fieldwork. Recognising the pivotal role of a garden in fostering joy and utility for the customer, they approach each project with a keen understanding of the nuanced needs and preferences of their clientele. Their creative acumen and in-depth understanding of gardening principles enable them to craft distinctive, bespoke gardens that serve as aesthetic sanctuaries and functional havens poised for sustained growth and development. Central to their mission is an unwavering dedication to the happiness and satisfaction of their customers, an ethos underscored by their relentless commitment to delivering complete fulfilment.

UNIQUE FACTS:
• High-End Landscaping Services
• Reliable
• Efficient Workers.
Speciality:
Soft and Hard Landscaping, Driveways, Garden Tidying, Tree Pruning, Fencing, Design, Planting, Paths, Patios, Steps, Walls, Erect Gates, Plant Trees, Shrubs, Create Ponds, Re-Plant Flowerbeds & Plant-Pots

Serving Locations:
Harpenden & Surrounding Areas
Contact:
Working Hours:
Mon-Fri: 8am - 8pm
Sat & Sun: Closed
TBR® Inspection Report: