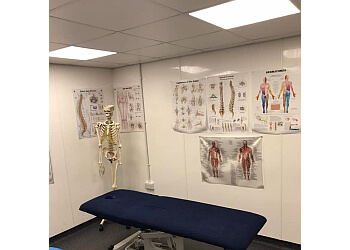 1stStepTherapy is a reputable physiotherapy clinic located in Swansea, with inception dating back to 2012. 1stStepTherapy stands as a new and dynamic service dedicated to upholding high professional standards in the field of musculoskeletal physiotherapy. The physiotherapist practising at 1stStepTherapy is a seasoned professional with extensive experience. They excel in providing evidence-based assessments and diagnoses to tailor treatments for each individual. At the clinic, a holistic approach is employed, and they offer advanced training in Head/Spinal Injury Rehabilitation, Trauma and Orthopaedics, as well as Intensive care. Furthermore, their expertise extends to acupuncture and sports rehabilitation. Please do not hesitate to reach out to them for your physiotherapy needs.

UNIQUE FACTS:
• Physiotherapist Is Experienced In Both Nhs And Private Health Sector.
• Physiotherapists Are Chartered And State Registered.
Speciality:
Back and Neck Pain, Spinal Problems, Joints, Cervical Spondylosis, Arthritis, Tennis, Muscle Spasm, Plantar Fasciitis, Rotator Cuff Tear, Golfers Elbow, Ankle Sprain, Achilles Tendinitis, Whiplash, Frozen Shoulder, Sprains, Strains, Acupuncture & Hip Pain
£Price:
Initial Assessment 1 hour- £35
Follow Up 30 minutes - £30

Contact:
Working Hours:
TBR® Inspection Report: