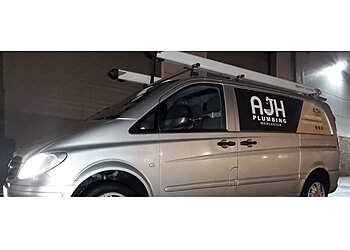 AJH Plumbing Worcester, is a local and reputable company that offers cost-effective plumbing solutions for residential properties. Specialising in domestic plumbing and drainage since 2018, this company is managed by skilled and certified plumbing experts who efficiently address all your plumbing problems and installation requirements. Their primary goal is to provide a recognized and dependable service. Serving both residential and commercial clients in Worcester and nearby regions, AJH Plumbing Worcester is committed to delivering exceptional expertise at competitive rates. Their team comprises seasoned and courteous master plumbing technicians who are prepared to provide an unmatched level of service. You can rely on the expertise of their team to address all your plumbing issues promptly, backed by a guarantee of their services, whether it's for commercial or residential projects in the Worcester area, all within the specified time frame.

UNIQUE FACTS:
• Plumbing Quotes And Advice
• Transparency And Professionalism
• Client Satisfaction
• Competitive Prices
• Plumbing Quotes and Advice
• Quality Work.
Speciality:
Domestic and Commercial Plumbing Services, Covering Installs, Sinks, Basins, Bathrooms, Showers and Toilets, Maintenance on Hot and Coldwater Systems, Repair & Central Heating Pipework (Excluding Gas)
Contact:
Working Hours:
Mon-Thu: 9am - 10pm
Fri & Sat: 9am - 5pm
Sun: Closed
TBR® Inspection Report: