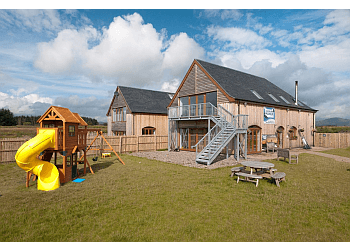 Jefcoate Anderson Architects has cultivated a strong reputation for delivering exceptional and innovative design solutions. The firm is led by its dedicated directors, Gavin Jefcoate and William Anderson. With their combined experience, they have overseen a diverse array of projects spanning the realms of domestic, commercial, and residential development. This extensive and varied experience positions Jefcoate Anderson Architects as a versatile firm, capable of handling an array of project types. They seamlessly transition from small-scale domestic projects to more expansive residential and commercial ventures. Their strength lies in crafting bespoke design solutions, meticulously tailored to align with the unique objectives and financial constraints of each client. The end result consistently surpasses expectations. What sets Jefcoate Anderson Architects apart is their commitment to maintaining professional yet personable client relationships. Their approach is characterized by open communication and a genuine interest in understanding and fulfilling their clients' needs. This client-centric approach has led to enduring relationships with a broad spectrum of clients, including both commercial enterprises and private individuals. Additionally, they have established lasting collaborations with contractors and fellow consultants in the industry.

UNIQUE FACTS:
• Longevity And Established Reputation
• Diverse Project Portfolio
• Tailored Design Solutions
• Professional And Personable Approach.
Speciality:
Project Appraisals and Feasibility Studies, Planning, Listed Building Applications, Residential and Commercial, Leisure, Domestic, Contract Administration & Site Monitoring
Contact:
Working Hours:
Mon-Thu: 9am - 5:30pm
Fri: 9am - 4pm
Sat & Sun: Closed
Registration Reg No: SC281196
TBR® Inspection Report: