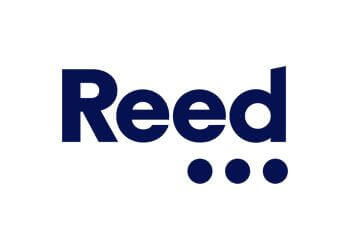 Reed stands out as one of the premier recruitment agencies in Edinburgh, offering comprehensive services to help individuals and businesses take the next step in their careers or enterprises. Reed's accomplished team also excels in handling large-scale recruitment efforts and thorough candidate screening to ensure your business thrives. For individuals looking to advance their careers or explore opportunities in entirely new sectors, Reed's knowledgeable team is well-equipped to guide you on your journey. With a wealth of experience, they are committed to providing expert support to help individuals achieve their professional aspirations. Recognising that every business and individual has unique requirements, Reed collaborates closely with their clients to deliver customised solutions tailored to specific needs. The local recruiters at Reed's Edinburgh employment agency possess a profound understanding of their respective markets, offering valuable insights and guidance to facilitate informed decision-making. With each consultant deeply attuned to the local recruitment landscape, they maintain extensive networks of professionals in their respective sectors, further enhancing their capacity to meet the distinct needs of their clients.

UNIQUE FACTS:
• Specialises in 20 Sectors
• Offer a Quote
• Skilled Professionals.
Speciality:
Accountancy, Banking, Police, Defence, Aerospace, and Cyber Crime, Care, Education, Engineering, Finance, Health, Hospitality and Leisure, Human Resources, Insurance, Legal, Business Support, Marketing and Creative, Procurement and Supply Chain, Property and Construction, Retail, Sales, Scientific, Secure & Technology
Contact:
Working Hours:
Mon-Fri: 8:30am - 6pm
Sat & Sun: Closed
TBR® Inspection Report: