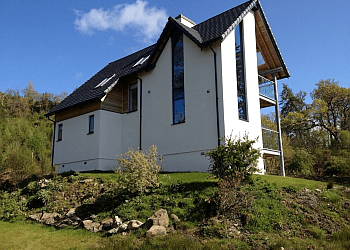 Nicholson Nairn Architects, established in 1991 by Tony Nicholson and Garfield Nairn, is a chartered RIBA registered practice offering a spectrum of architectural services to both domestic and commercial clients across the North-East of England. With over 28 years of experience, they specialize in delivering client-specific solutions, spanning from modest home extensions to expansive multi-million-pound commercial endeavors. Functioning as professional consultants, the team at Nicholson Nairn Architects excels in collaborating within multi-disciplinary design teams and assumes the role of the client's lead consultant when required. Their diverse portfolio showcases a wide array of projects, reflecting their adaptability and commitment to client satisfaction. They prioritize delivering architecturally robust solutions without losing sight of practicality. Notably, the firm maintains a client-centric approach, placing the client's needs at the forefront of each project. Their versatile team understands the paramount importance of prioritizing client objectives, ensuring that each project becomes a personalized reflection of the client's vision. Nicholson Nairn Architects stands out for its dedication to providing outstanding client service, embodying architectural excellence without losing touch with pragmatic considerations.

UNIQUE FACTS:
• Established Expertise
• Comprehensive Service Spectrum
• Collaborative Engagement
• Architectural Excellence
• Lead Consultant Role.
Speciality:
Residential, Commercial, Domestic, Leisure, Health, Education, Heritage & Conservation
Contact:
Working Hours:
Mon-Fri :9am - 5pm
Sat & Sun: Closed
TBR® Inspection Report: