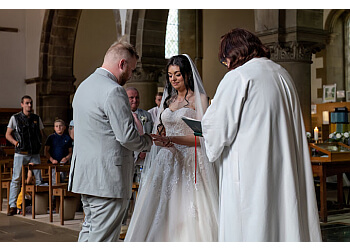 K.J.Ranson Photography, situated in Gateshead, is a photography studio led by the innovative photographer Kristy J Ranson. With over 20 years of experience in the photography field, Kristy is a trusted professional specializing in wedding and portrait photography. Her extensive work spans from the Northumberland National Park to the North York Moors National Park and extends across the country towards the Lake District. Kristy is known for delivering a friendly and professional service, ensuring that you and your family feel relaxed and comfortable throughout the photography session. Her portfolio includes diverse subjects, from press photography to capturing the precious moments of childbirth. K.J.Ranson Photography offers customized packages to accommodate various budgets, providing flexibility for clients. Primarily operating in the Gateshead area, including Bill Quay and South Shields for portraits, K.J.Ranson Photography also covers the entire North East of England for wedding photography. The studio's mini shoots, priced at only £75, are conveniently based around the Pelaw/Bill Quay area. Clients can expect super fair pricing, exceptional professional service, and outstanding photography skills, making K.J.Ranson Photography a reliable choice for capturing memorable moments.

UNIQUE FACTS:
• Online Appointments.
• On-site Services.
• Chat To Have A Meet Up In Person To Go Over Ideas.
Speciality:
Wedding, Engagement, Newborn, Christening, Portraits, Family, Portraits & Kids Photography
£Price:
Wedding Photography £450
Portrait Photography £75
Newborn Photography £160
Christening Photography £250

Contact:
Working Hours:
TBR® Inspection Report: