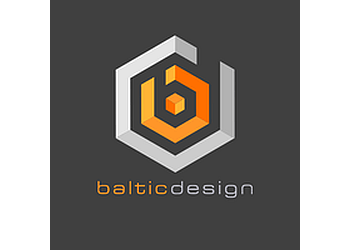 Baltic Design, a well-established web design firm, embarked on its journey in 2009 with a focus on brand and web design services. Initially, they honed their skills by creating brands and websites for companies in the Online Gaming and Affiliate Marketing sectors. Over time, their portfolio expanded to encompass a wide array of industries. They've had the privilege of collaborating with prominent web design agencies in Newcastle and reputable blue-chip companies across Northeast England, providing valuable insights into areas such as UI/UX design, Agile methodologies (like JIRA and SCRUM), and best practices for CSS & SASS using BEM. Currently, they partner with several emerging e-commerce businesses and charitable organisations, extending dedicated support, application development, speed optimisation, and hosting solutions. z

UNIQUE FACTS:
• Over 10 Years Of Experience
• Online Appointments.
Speciality:
Web Design, Ecommerce, Web Development, SEO, Lead Capture and Generation, Email Campaigns, Branding & Print Design
£Price:
Care Plans
Basic Care Plan £25 / Month
Silver Care Plan £50 / Month
Gold Care Plan £150 / Month
Platinum Care Plan £350 / Month

Contact:
Working Hours:
Mon-Fri: 10am - 5pm
Sat & Sun: Closed
TBR® Inspection Report: