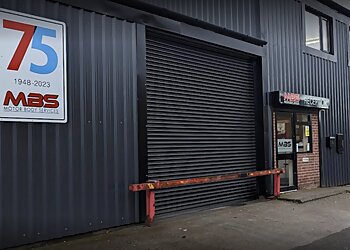 Motor Body Services Ltd., a family-run business with a legacy dating back to its establishment in 1948, has solidified its reputation as a trusted provider of car repair services. Their Thatcham BSI Kitemark approval underlines their commitment to excellence, a prestigious recognition of their dedication to quality and safety standards. As approved repairers for major insurance companies, Motor Body Services stands as a reliable choice for those seeking professional repair work. Their cutting-edge facility is equipped with the latest machinery tailored for modern vehicle construction, ensuring they are well-prepared to handle the intricacies of contemporary automotive repair. At their accident repair centre, they can accommodate cars and light commercials, offering an impressive one-day turnaround for many services. Their track record includes approvals from reputable organisations such as BT Fleet, Nobilis Fleet Solutions, WNS, and Albany Assistance, underscoring their ability to meet the stringent standards of industry leaders. To enhance customer convenience during the repair process, Motor Body Services provides free courtesy cars to their clients. They also extend the courtesy of offering free collection and delivery services, minimising disruptions and ensuring a seamless experience. Motor Body Services is dedicated to employing the correct materials, methods, equipment, and suitably qualified personnel in the repair of your vehicle. This commitment underscores their dedication to providing top-notch service and ensuring the safety and satisfaction of their customers.

UNIQUE FACTS:
• Fully Acccredited
• Suitably Qualified People
• Industry-recognised Standard For Body Repair.
Speciality:
Accident Repair, Small Scratch, Vehicle Recovery, Heavy Structural Repair & Used Car Spares
Contact:
Working Hours:
Mon-Fri: 9am - 4pm
Sat & Sun: Closed
TBR® Inspection Report: