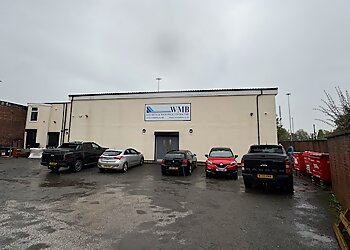 W M B Installations stands out as a premier electrical business, delivering top-notch electrical services throughout the North West. Specialising in high-class mechanical and electrical installations, the company boasts an accomplished team of engineers dedicated to providing excellent service to both new and existing customers. With a wealth of experience, W M B Installations takes pride in offering flexible solutions to its clients. The company excels in delivering comprehensive M&E packages or individualised packages tailored to meet the unique needs of each customer. This adaptability sets W M B Installations apart, ensuring that clients receive precisely what they require. The company's commitment to quality and customer satisfaction is evident in its long-standing associations. W M B Installations' team of mechanical and electrical engineers is not only skilled but also customer-focused. They are readily available to assist both new and existing customers, guiding them through the process and ensuring that the work not only meets but exceeds their expectations.

UNIQUE FACTS:
• 40+ Years In Business
• Transparency And Professionalism
• Client Satisfaction
• Competitive Prices
• Quality Work.
Speciality:
Commercial Services, Mains Installation, Emergency Lighting, Office Lighting and Power Design, Fire Alarm System, Maintenance and Fault Finding, Security, Telephone and Data, Door Entry, Cctv, PAT Testing, Design & Build
Contact:
Working Hours:
Mon-Fri: 8am - 5pm
Sat & Sun: Closed
TBR® Inspection Report: