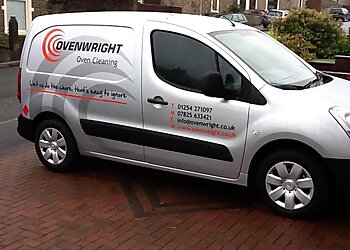 Ovenwright Oven Cleaning is a renowned oven cleaning service company based in Salford, is staffed with skilled and trained professionals committed to revitalising your ovens. They have diligently established a strong reputation for reliability and ensuring total customer satisfaction. Their approach involves the use of environmentally friendly, biodegradable products specially formulated for the task, which are entirely safe and free from any harmful fumes or odours. You can resume using your Oven immediately after their service. Their well-trained and polite team adheres to the highest industry standards and always treats your home with the utmost care and respect. This dedicated team offers high-quality oven cleaning services at competitive prices, and they are pleased to provide free quotations to their esteemed customers. Their service area covers Lancashire, Greater Manchester, Merseyside, and Cheshire, and they also offer flexible scheduling, including weekend appointments for your convenience.

UNIQUE FACTS:
• Get A Quote
• Eco Friendly Cleaning Products
• Flexible Appointments
• Weekend Appointments.
Speciality:
Single Oven, Double, Ranges, AGAS, Cookers & Hobs
£Price:
Standard Single Oven Starts from: £55
Single Oven + Hob or Extractor Starts from: £65
Single Oven + Hob and Extractor Starts from £75
Double Oven or Oven with Separate Grill Starts from: £65
Double Oven + Hob or Extractor Starts from £75
Double Oven + Hob and Extractor Starts from £85
Single Wide Oven 90cm Starts from £60
Single Oven 90cm + Hob or Extractor Starts from £80
Single Oven 90cm + Hob and Extractor Starts from £90
Range Oven - All Ovens and Grill Starts from £80
Range Oven + Hob or Extractor Starts from £100

Range Oven + Hob and Extractor Starts from £120
Hobs:
4 Burners Starts from £15
5 Burners Starts from £20
More than 5 Burners Starts from £25
Extractors:
Standard Width 60cm - Includes Free Primary Filter Paper Starts from £15
Wider than 60cm - Includes Free Primary Filter Paper Starts from £20
Microwaves starts from £10
Oven Bulbs : £3

Contact:
Working Hours:
Mon-Fri: 8am - 6pm
Sat: 8am - 1pm
Sun: Closed
TBR® Inspection Report: