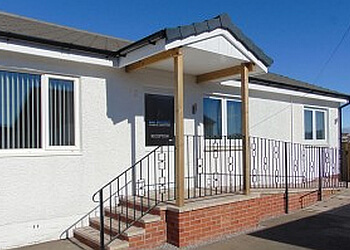 CALL
IAN BENDALL FUNERAL DIRECTORS
Since 1985
Ian Bendall Funeral Directors, located in Dumfries and Galloway, UK, is an independent funeral director with a history of serving bereaved families for over 60 years. They offer a comprehensive range of arrangements tailored to the unique needs of each family. Their dedicated and professional team is committed to helping you plan the funeral that honors your loved one. Ian Bendall Funeral Directors aim to ease the burden of arrangements during this vulnerable time while ensuring your involvement and keeping you informed throughout the decision-making process. They also handle various aspects, including hygienic treatment, selecting the coffin, and arranging flowers and refreshments, to provide comprehensive support during this challenging period.

UNIQUE FACTS:
• Environmentally Friendly
• Alternative Coffins
• Traditional Approach.
Speciality:
Ordering of Flowers, Embalming, Removal from Place of Death, Ashes Containers, Traditional Funeral, Hygienic Treatment, Dressing of The Deceased, Choice of Coffin, Booking of Cemetery, Crematorium, Church and Liaison with Clergy or Celebrants, Mourning Cars, Window Notices, Intimations Both Locally and Nationally, Selection, Repatriation, Hearse & Family Cars
£Price:
Traditional funeral at Roucan Loch Crematorium with a flat lid coffin in the color of your choice: £2,700.00
Traditional funeral at Roucan Loch Crematorium with a service in another location either before or after cremation: £2,800.00
Cremation fees payable to Roucan Loch: £960.00
Traditional funeral with a service followed by burial, including a flat lid coffin in the color of your choice: £2,800.00
Simple graveside service and burial, including a flat lid coffin in the color of your choice: £2,500.00
Burial Ground fee to purchase from the Council: £602.00
Interment fee payable to the Council: £910.00

Contact:
Working Hours:
TBR® Inspection Report: