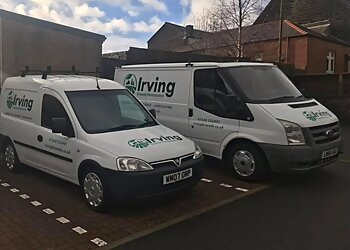 Irving Grounds Maintenance is one of the finest lawn care companies in the Dumfries Galloway region. With an experienced team dedicated to tending to all your garden and grounds maintenance requirements, they offer a comprehensive array of high-quality, reliable, and professional services catering to both commercial and residential customers across the city. Specializing in elevating the aesthetic appeal of your garden and grounds, they pride themselves on their ability to curate visually stunning outdoor spaces that leave a lasting impression. Whether it's the meticulous care of a small residential garden or the management of a sprawling multi-site contract, their team of qualified landscape professionals is adept at handling projects of all scales and complexities. Beyond routine maintenance, they excel in the art of crafting and implementing effective garden drainage systems, swiftly transforming waterlogged areas into dry, usable spaces in a matter of days.

UNIQUE FACTS:
• Family Run Business
• Reliability
• Highly Affordable
• Commercial And Residential Customers
• Efficient Services.
Speciality:
Grass Cutting, Hedge Trimming, Seeding, Turfing, Shrub Pruning, Pesticide Spraying, Lawn Treatments, Fertilisers, Weeding, Litter Collecting, Tree Work, Gutter Cleaning, Leaf-Collecting, Pressure Washing, Bank Strimming & Landscaping
Contact:
Working Hours:
TBR® Inspection Report: