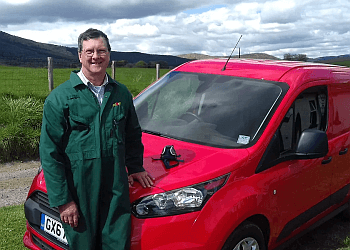 Pestboff is one of the leading pest control companies in Dumfries Galloway. Russell Goodbourn, the driving force behind Pestboff, underwent a rigorous training program at Warwick University in 2009, facilitated by the British Pest Control Association. He successfully obtained the Royal Society of Public Health Level 2 certification in pest control. Russell takes immense pride in his work and prioritizes customer satisfaction. Pestboff specializes in managing a wide array of dangerous and nuisance creatures that might infiltrate your home or business premises. Identifying these pests accurately is crucial; Pestboff ensures this through their qualified technicians. They provide safe destruction and removal methods and follow-up advice on prevention strategies. Pestboff maintains a close partnership with their equipment supplier, whose advisors offer valuable information. This collaboration enables Pestboff to handle challenges such as destroying wasp nests in inaccessible locations using specialized equipment. Additionally, Pestboff emphasizes swift eradication and regular monitoring to prevent infestations. Early intervention is key, and Pestboff ensures prompt action should an issue arise.

UNIQUE FACTS:
• Specialized Training At Warwick University
• Royal Society Of Public Health Certification
• Close Association With Equipment Supplier
• Specialist Equipment For Inaccessible Locations.
Speciality:
Rats, Mice, Wasps, Rabbits, Squirrels, Cockroaches, Hornets, Ants, Fleas, Flies, Moths Removel, Grey Squirrels and Rabbits

Serving Locations: Gatehouse, Ringford, Laurieston, Twynholm, Borgue, Dundrennan, Bridge of Dee Dalbeattie, Castle Douglas, Kippford, Portling, Rockcliffe, Colvend, Haugh of Urr, Gelston, Palnackie, Beeswing, Southwick, Caulkerbush & Kirkcudbright
Contact:
Working Hours:
TBR® Inspection Report: