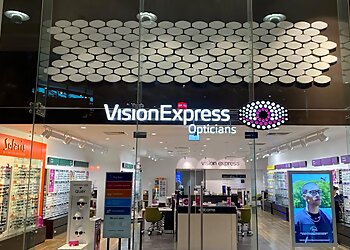 Vision Express is a premier optician serving Southampton and the surrounding areas, renowned for its extensive selection of exclusive brands and designer eyewear, including the sought-after Vision Express rimless glasses. They are well-equipped to assist you in selecting the perfect spectacles to match your style and budget. Vision Express apart is their commitment to customer well-being. They offer complimentary eye tests that include retinal photography and extend a 2-for-1 offer on children's glasses. Their employment of cutting-edge optical testing technology allows for the early detection of retinal eye conditions, diseases, and broader eye health issues, emphasizing their dedication to your welfare. Vision Express also ensures that you experience the convenience of free lifetime servicing and a 100-day returns guarantee. Above all, their eye tests are conducted with thoroughness and simplicity, combined with expert care that you can place your trust in.

UNIQUE FACTS:
• In-store Shopping, Pick-up And Delivery
• Contact Lens Check Up & Free Trial
• Transitions & Blue-violet Light Lenses Available.
Speciality:
Contact-Lenses, Eyeglass Accessories, Sunglasses, Varifocal, Bifocal, Multifocal, Anti-Reflective and Adaptive Lenses, Children Eye Health, Men's, Women's, Children's and Teen's Glasses, Single Vision, Scratch-Resistant-Lenses, Short and Long Sight, Astigmatism, Presbyopia & Conjunctivitis
£Price:
Breakage & Loss Protection with Designer Glasses from £129

Discount:
Contact:
Working Hours:
Mon-Sat: 9am - 5:30pm
Sun: 10:30am - 5pm
TBR® Inspection Report: