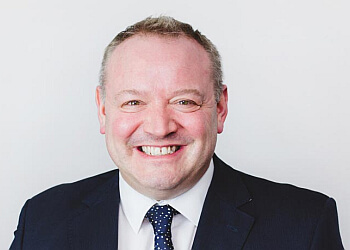 CALL
CONTACT
ADAM SAWYER, BSC, MBBS, DO-HNS, MSC LLM(MEDICAL LAW), FEBOPRAS, FRCS (PLAST) - SPIRE SOUTHAMPTON HOS
Since 2008
Mr Adam Sawyer is a seasoned and fully accredited Plastic and Reconstructive Surgeon in Southampton. He graduated with an MBBS from Guy's & St Thomas' Hospital medical school in 1999. He is listed on the General Medical Council (GMC) specialist register for Plastic Surgery and has undergone overseas fellowships, receiving training in Oslo, Dallas, Texas, and Toronto. As a UK-trained plastic surgeon in the private sector, Mr Sawyer delivers personalised services tailored to each patient's unique needs. Specialising in cosmetic surgery, Mr Sawyer operates at the Spire Southampton Hospital. His contributions to plastic surgery literature are noteworthy, and he regularly presents his work at national and international conferences. Actively engaged in training future plastic surgeons, he has a keen interest in all aspects of aesthetic/cosmetic surgery. Additionally, he focuses on LASER treatments, skin lumps, and skin/cancer surgery, backed by the completion of the prestigious 'Therapeutic use of LASER training interface fellowship in Swansea. Proficient in utilising all LASER skin treatments, Mr Sawyer employs advanced Crisalix 3D imaging for breast enlargement, providing patients with a visual representation to aid in choosing implant sizes.

UNIQUE FACTS:
• Professional Memberships:
• British Association of Aesthetic Plastic Surgeons(BAAPS)
• Craniofacial Society of Great Britain and Ireland(CFSGBI)
• Royal College of Surgeons(RCS)
• American Society of Plastic Surgeons(ASPS)
• European Board of Plastic, Reconstructive, and Aesthetic Surgery(FEBOPRAS)
• General Medical Council(GMC).
Speciality:
Breast Enlargement, Uplift, Reduction, Implant Change, and Nipple Correction, Brow, Lip and Neck Lift, Prominent Ear Correction, Tummy Tuck, Liposuction, Male Breast Reduction, Nose Reshaping, Eyelid Surgery, Face, Arm Lift, Labiaplasty, Mummy Makeover, Mole and Skin Lesions Removal, Scar Revision, Lump & Cyst Removal
£Price:
Contact:
Working Hours:
Mon-Fri: 8:30am - 6pm
Sat & Sun: Closed
TBR® Inspection Report: