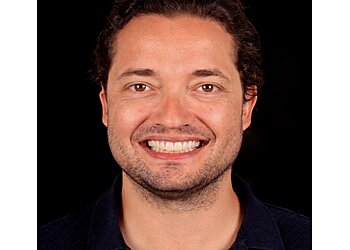 At Masters Orthodontics they pride themselves in treating both simple and complex cases such as severe crowding, small palates, open bites and TMJ problems. Their aim is to achieve a balance between beautiful smiles, healthy TMJ's and healthy periodontum (gums). The foundation of HOLISTIC ORTHODONTICS is therefore based on good diagnosis and treatment planning and this is what makes them different from other orthodontists. They dedicate a lot of time to studying and planning every case which allows them to formulate personalised treatments and consequently, better and more efficient results. No two treatments are the same and the bespoke approach is the cornerstone of what they do at Masters Orthodontics.

UNIQUE FACTS:
• Use The Latest High Tech Appliances
• Services Are Available By Appointment.
Speciality:
Aesthetic Ceramic Braces, Incognito Lingual Braces, Invisalign, Clear, Lingual Braces, Muscular Problems, Common Problems, Clear Braces & Metal Braces
£Price:
Dental Treatment Finance from £1500 to £15,000

Contact:
Working Hours:
TBR® Inspection Report: