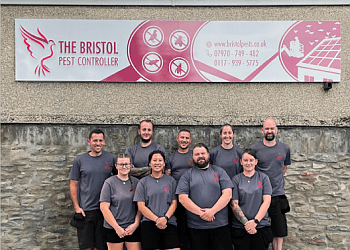 The Bristol Pest Controller is an award-winning local pest control company based in Bristol. Founded and led by Giles Sharley, a dedicated and professional exterminator, the company began as a small team of outstanding pest controllers. Through unwavering commitment and consistent hard work, they have grown into one of Bristol's premier pest control companies. Their expertise spans a wide range of insects, birds, and mammals, employing various techniques for adequate control. What sets them apart is their focus on finding lasting solutions and customizing their services to meet your specific needs. Proudly affiliated with the British Pest Control Association, they have been serving both residential and commercial customers for over two decades. To ensure discreet services, The Bristol Pest Controller offers unmarked vehicles upon request. Their dedication to providing tailored, long-term solutions has solidified their reputation as one of Bristol's leading pest control providers.

UNIQUE FACTS:
• Specialized Pest Control For Historic Buildings
• Wildlife Conservation Partnership
• Innovative Pest Control Techniques
• Community Engagement Initiatives.
Speciality:
European Tree Bee, Beetle, Woodworms, Wasps, Squirrels, Silverfish, Mouse, Rats, Moths, Rabbits, Moles, Mice, Flies, Fleas, Cockroaches, Birds, Bird Proofing, Carpet Beetles, Bees, Bed Bugs, Ants, Eradication & Fumigation

Serving Locations: Bristol, Bath, Weston Super-Mare, Newport, Gloucester, Swindon & Wales
Contact:
Working Hours:
Mon-Sat: 8am - 6pm
Sun: 9am - 5pm
TBR® Inspection Report: