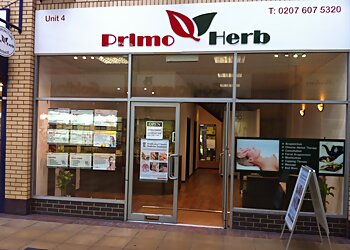 Primo Herb is a locally established health centre located in London. Within this clinic, you will find a team of highly skilled professionals, including Chinese herbal therapists, acupuncturists, massage therapists, and laser lipo practitioners, who specialise in the management of both acute and chronic health conditions. Their extensive range of services encompasses Chinese herbal therapies, acupuncture, and massage therapy. All of their practitioners have undergone comprehensive training, either in China or the United Kingdom, and are proud members of the Association of Traditional Chinese Medicine and Acupuncture UK (ATCM) or are certified practitioners of Traditional Chinese Medicine with insurance coverage. One of their primary areas of expertise lies in the treatment of pain-related conditions, utilizing the powerful combination of acupuncture and herbal remedies. Primo Herb is known for providing cost-effective treatments suitable for a diverse clientele, ranging from seniors to professional ballet dancers and athletes. Their skilled practitioners meticulously monitor your body's responses, allowing them to make necessary adjustments to your treatment plan. Each treatment is thoughtfully tailored to meet the unique needs of every individual patient. The clinic offers an extensive array of treatments delivered by experienced practitioners who are renowned experts in their respective fields.

UNIQUE FACTS:
• Award-winning Acupuncture Clinic In London
• Insured Practitioner Of Traditional Chinese Medicine
• Members Of The Association Of Traditional Chinese Medicine And Acupuncture Uk (ATCM)
• Offers A Full Range Of Health And Beauty Services
• Dr. Wang Has Helped More Than 10 Families To Solve Their Kidney Problems

• Dr. Ding Has Over 10 Years Of Working Experience In Tcm In London.
Speciality:
Pain Management (All kinds of Pain Relief): Stiff Neck, Back Pain, Frozen Shoulder, Lower Back Pain, Headache, fertility Treatment: Ovulation Problems, Tubal Infertility, Sperm Problems, Unexplained Infertility, Weight Control: Herbal Medicine, Laser Lipo, Acupuncture, Slim Massage, Cupping, Skin Condition: Eczema, Hand and Foot Skin Problems, Acne, Chronic Skin Ulcers, Others: Endocrine and Metabolic Disorders, Diabetes, Gout, High Cholesterol Level, Obesity Diseases in Throat, Nose, Ears, Eyes and Mouth, Hay Fever, Chronic Toothache, Chronic Laryngitis, Rejuvenation Facial Treatment, Lumislim Laser Lipo, Acupuncture Therapy, Massage Therapy, Chinese Style Reflexology, Deep Tissue Massage, Holistic Massage & Hot Stone Massage
£Price:
ACUPUNCTURE & CUPPING
Acupuncture only 35mins £40
Acupuncture, (15mins) Deep Tissue Massage & Cupping £55
Acupuncture, (30mins) Deep Tissue Massage & Cupping £65
Acupuncture, Massage and Cupping 80 Mins £70
Facial Acupuncture (inc. Mask) £60
Wet Cupping £40
Dry Cupping £30
MASSAGE:
DEEP TISSUE MASSAGE
30 Mins £35

60 Mins £65
RELAXING MASSAGe
30 Mins £35
60 Mins £60
ACUPRESSURE MASSage
30 Mins £40
60 Mins £70
REFLEXOLOGY MASSAGe
30 Mins £35
60 Mins £60
LYMPHATIC DRAINAGE MASSAGE
30 Mins £35
60 Mins £65
WEIGHT LOSS TREATMENT
6 Session Laser Lipo £99
9 Session Laser Lipo £119
12 Session Laser Lipo £149
Ear Candle Treatment 15 Mins £25
ALLERGY TEST TREATMENT
Initial Consultation (Sample test for 10-14 working days) £60

Contact:
Working Hours:
Mon-Sat: 10am - 7pm
Sun: 11am - 5pm
TBR® Inspection Report: