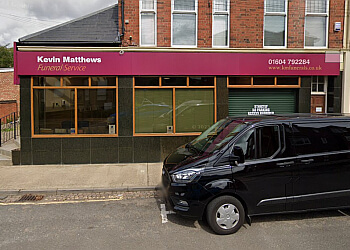 Kevin Matthews Funeral Service boasts more than 30 years of experience serving the local community, which has endowed them with a deep understanding of the importance of providing a caring and personalized service. This modern and forward-thinking funeral director embraces new developments to ensure that bereaved families and friends can pay the best possible tribute to their loved ones. They have orchestrated numerous funeral ceremonies for individuals from diverse backgrounds, communities, and faiths, demonstrating their commitment to inclusivity. When it comes to selecting the right coffin for your loved one, they take pride in playing their part. Kevin Matthews Funeral Service assists you in choosing a coffin that aligns with your budget while also reflecting the character and personality of your loved one. As an independent funeral director, they remain dedicated to upholding dignity and compassion in an ever-changing world. Their team is prepared to offer guidance on the choices for the funeral, ensuring that every aspect aligns with your wishes.

UNIQUE FACTS:
• Wide Range Of Coffins
• Unique, Special And Personal
• Personalised Tribute.
Speciality:
Funeral Flowers, Catering, Floral Tributes, Memorials and Charity Donations, Headstones, Enclosed Graves, Additional Inscriptions, Bookmarks, Cremation Service, Printing, Registering a Death, Orders of Service, Thank You Cards, Funeral Coffins & Funeral Arrangements
£Price:
Attended Funeral (funeral director's charges only): £2,565.00
Legal and administrative arrangements: £975.00
Care of the deceased person at the Funeral Director's premises, including viewing: £488.00
Providing the York Classic oak effect veneered coffin: £390.00

Contact:
Working Hours:
Mon-Fri: 9am - 5:30pm
Sat & Sun: Closed
TBR® Inspection Report: