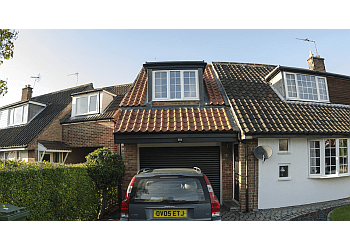 Grenda Builders is a renowned firm that boasts an impressive 45-year legacy in the construction industry. With a rich history of experience, their core mission revolves around delivering exceptional workmanship of the utmost quality while maintaining competitive rates. Their dedication to providing top-notch services is supported by a highly reputable and dependable team, ready to tackle any construction project with precision and expertise. Grenda Builders places a strong emphasis on customer satisfaction, considering the overall customer experience to be paramount. They understand that a satisfied client is the cornerstone of their success and, as such, prioritize client needs and preferences throughout every stage of their projects. One notable accomplishment that reflects their competence is the construction of over 30 new builds and the completion of more than 100 extensions in the vicinity of York. These achievements underscore their capability to handle diverse construction challenges and their commitment to enhancing the local architectural landscape. In addition to their impressive portfolio, Grenda Builders offers a comprehensive range of high-quality services to cater to various construction and building needs. Whether it's new construction, renovations, extensions, or other building projects, they have the expertise and resources to meet client expectations. Their work is not only characterized by quality but also backed by full insurance coverage and guarantees, providing clients with added peace of mind.

UNIQUE FACTS:
• Long-standing Experience
• Commitment To Quality And Competitive Rates
• Impressive Portfolio
• Customer-centric Approach
• Insurance And Guarantees.
Speciality:
New Builds, Alterations, Renovation, Roofing, Repairs, Walls, Drive Ways, House Extensions, Conversions, Stone and Ground Work, Patios, Kitchen, Bathroom, Family Room, Interior and Exterior Constructions & Planning
Contact:
Working Hours:
Mon-Fri: 9am - 7:30pm
Sat & Sun: 11am - 5pm
TBR® Inspection Report: