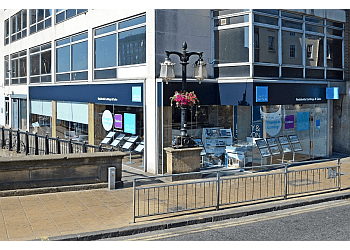 Linley & Simpson has been a trusted provider of exclusive properties in York and surrounding villages. With a team of over 250 staff and a family of 22 branches, the mission is shared across the organization. Peter Croft, the Senior Branch Manager, leads the dedicated team. Drawing upon their unparalleled expertise and talent pool, Linley & Simpson commits to delivering the best customer experience in the property world. With 239 appraisals conducted and over 750 lets agreed, they have successfully managed a remarkable 11,191 properties. This track record underscores their commitment to excellence and customer satisfaction in the real estate industry.

UNIQUE FACTS:
• Long-standing Presence
• Extensive Team
• Experienced Leadership
• Customer-centric Approach
• Impressive Track Record.
Speciality:
Letting and Management, Rent Guarantee and Legal Protection, Promotion via Multiple Websites, Landlords Insurance Products, Comprehensive Tenancy Agreement, Preparing an Inventory and Schedule of Condition, Maintenance, Negotiate Tenancy Renewals & Extensions
£Price:
MANAGED CLIENTS:
Managed Letting Fee - £354.00
Renewal Fee - £120.00
Tenancy Deposit Scheme fee - £30.00
Standard Commission (Subject to a minimum fee of £60pcm inc VAT) - 15%
Change of Tenant with existing let (ie Change of Sharer) - £60.00
LET ONLY CLIENTS:
Let Only Marketing Fee - £60.00
Let Only Letting Fees:
6 MONTH LET:
50% of 1 month's rent subject to a minimum of £420.00

12 MONTH LET:
75% of 1 month's rent subject to a minimum of £600.00
Register Let Only Deposit £60.00
Let only Inspection & report £36.00
Inventories for Let Only clients (varies according to size) From 180.00
TENANT FEES:
Tenant application fee:
Single applicant - £240.00
Two applicant- £360.00
Each additional applicant - £150.00
Company Application - £600.00
Guarantor - - £150.00

Contact:
Working Hours:
Mon-Fri: 9am - 5:30pm
Sat: 9am - 1:30pm
Sun: Closed
TBR® Inspection Report: