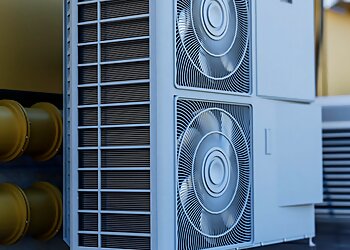 Domestic Air Conditioning is one of Manchester's leading air conditioning, heat pump, and ventilation service businesses. The company's esteemed team of engineers, recipients of multiple awards, possesses a profound understanding that a customer's home and business represent the very essence of their life. With unwavering dedication, they work diligently to ensure that every system they install is tailor-made to meet the unique needs of their clients. These engineers are adept at seamlessly integrating commercial-grade equipment into residential and business settings, all while maintaining an affordable price point that reflects their clients' specific requirements. Drawing from their vast experience across all facets of the industry, they have identified that providing tangible solutions to real people is their paramount objective. Therefore, they remain forward-looking, constantly striving to innovate and elevate their services, all in the pursuit of ensuring the utmost satisfaction and comfort for their valued customers.

UNIQUE FACTS:
• Affordable Price
• No Obligation & Reliable Quote
• Innovative Solutions.
Speciality:
Design and Installation, Repair, Maintenance, Air Conditioning, Consultancy, Heat Pump, Computer Aided Designs, Scope of Works & Ventilation
Award:
Harry Decker Award for Excellence in Refrigeration and Air Conditioning.
Contact:
Working Hours:
TBR® Inspection Report: