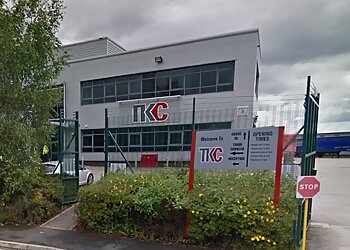 TKC, a company based in Manchester started in the year of 1989. with a rich 30-year history, has been founded on a steadfast commitment to service. Since its inception, the company has consistently pursued enhancement. Roy Saunders, their CEO, brings a wealth of 15 years of experience in the KBB and home Improvement sector, previously holding positions as CEO of Nobia & Magnet and implementing category management with Homebase & Wickes. This collective expertise has converged to establish a kitchen company with a distinctive approach. They grasp the profound passion that kitchen buyers harbour for both style and quality, acknowledging their resolute desire for maximum value from their investments. Their objective is to empower you to deliver exceptional quality at highly competitive prices, allowing you to attain substantial profitability. Their team of professionals collaborates closely with their customer base to tailor their products and services to their preferences whenever possible. They stay current with the latest kitchen design trends and are skilled in accommodating various requirements and budgets to meet their customers' needs. With a collection of over 50 kitchen design ranges, they deliver exceptional service and solutions.TKC extends its services nationwide across the UK, offering deliveries five days a week to ensure a timely supply of customer stock. Their flexible transportation options ensure that they can be there the following day when necessary.

UNIQUE FACTS:
• Efficiency Through Technology
• Depth & Quality Of Product
• FSC-certified service.
Speciality:
Essentials, Drawers, Wirework, Traditional, Handless, Slab, Shaker, Doors, Handles, Cambridge, Contemporary, Cartmel, Lucente Matt, Vivo, Windsor Gloss Kitchens, Cabinets & Appliances
Contact:
Working Hours:
Mon-Fri: 8am - 5pm
Sat & Sun: Closed
TBR® Inspection Report: