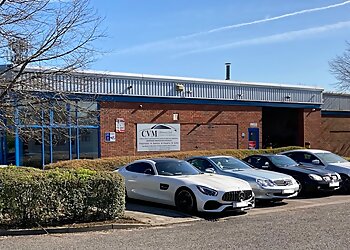 CVM (Preston) Ltd. is an independent specialist focused on Mercedes-Benz vehicles in the Preston area. They possess the expertise to undertake a comprehensive range of servicing and repairs for all vehicle types, including cars and light commercial vehicles. Their services cater to individual vehicle owners as well as those operating on a fleet basis. At CVM (Preston), a paramount commitment is placed on delivering the highest quality of customer service. They offer a spectrum of servicing options, ranging from basic to complete, tailored to address the specific needs of your vehicle, all while adhering to manufacturer standards and specifications. Utilising cutting-edge technology, CVM (Preston) is equipped to provide a thorough diagnostic service, ensuring that they can effectively identify and address any issues with your vehicle. Their skilled technicians are dedicated to delivering a customised service that accommodates various budgets, and they extend both winter and summer checks to ensure that your vehicle remains in optimal condition throughout the year. In summary, CVM (Preston) Ltd is a specialist that focuses on Mercedes-Benz vehicles and operates independently in Preston. Their services encompass a wide array of servicing and repair solutions for cars and light commercial vehicles, catering to both individual and fleet owners. With a strong emphasis on quality customer service and a commitment to utilising advanced technology for diagnostics, CVM (Preston) is a reliable choice for vehicle maintenance and care in the Preston area.

UNIQUE FACTS:
• Over 40 Years Combined Experience
• Free Quote Available.
Speciality:
Air Conditioning, Driving Checks, Service, Mo Ts, Exhaust Emissions, Van and Light Commercial, Exhaust System, Clutches, Fuel, Mirrors, Doors, Wheels, Comprehensive Diagnostics, Repairs, Tyres (Balancing and Tracking), Full Servicing & Lights
£Price:
Contact:
Working Hours:
Mon-Fri: 8am - 6pm
Sat & Sun: Closed
TBR® Inspection Report: