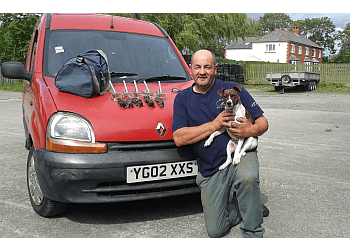 Asland Pest Control Services is a reputable Pest Control Company based in Preston, led by the experienced founder and operator, John Simpson, who boasts over 47 years of expertise in the food industry. He holds certifications in HACCP principles and RSPH Level 2 in pest management. The company employs a BPCA level 2 qualified technician, ensuring the use of effective and appropriate chemicals for pest eradication. Asland provides various reliable, discreet pest control services, including honey bee swarm removal, tailored for residential and commercial clients. The company is proficient in safely eliminating rodents like mice, rats, and moles. Additionally, they handle insect pest control, addressing issues ranging from carpet beetles to ant infestations. Their commitment to delivering expert and swift service is unwavering, ensuring cost-effective and rapid solutions, even in emergency situations. Rest assured, their discreet service is maintained as their vehicles bear no signage.

UNIQUE FACTS:
• Experienced Founder
• Qualified Technician
• Emergency Response
• Comprehensive Services.
Speciality:
Fleas, Wasp Nests, Bed Bugs, Clothes Moths, Cockroaches, Ants, Carpet Beetles, Honey Bee, Beehives, Rodents, Insects, Rabbits, Moles, Fox, Rats, Mice Removal, Bird Proofing, Domestic & Commercial Pest Control Services
£Price:
Contact:
Working Hours:
Mon-Fri: 8am - 10pm
Sat: 8am - 2pm
Sun: 8am - 1pm
TBR® Inspection Report: