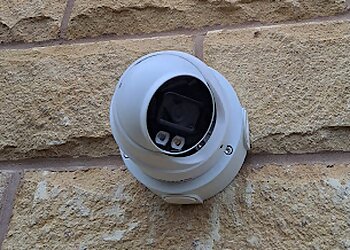 DAS Protection LTD is a family-owned company based in Preston. They specialising in providing customised security solutions to cater to various needs. At DAS, their primary aim is to install alarm systems that effectively meet the end user's requirements. They firmly believe that user satisfaction is attained through the installation and upkeep of high-quality, reliable products by their skilled engineers. Their well-trained team is dedicated to addressing your security concerns, including servicing and repairing existing CCTV or alarm systems and recommending necessary upgrades. DAS experts are on hand to conduct a complimentary on-site survey to identify high-risk areas on your property. They offer a comprehensive range of security services to both homes and businesses, all of which can be tailored to your specific requirements. With a team boasting years of experience, they can steer you towards the right plan that suits your needs. DAS provides customised options, from alarm systems to CCTV, to accommodate any situation. They also offer maintenance services for most systems and can provide expert advice on any necessary updates or improvements. DAS is a leading CCTV security camera company in Preston, celebrated for its technical expertise, local presence, and exceptional installation standards.

UNIQUE FACTS:
• Professional Installation
• Years Of Experience
• Excellent After-sales Service
• Latest Security Systems
• Friendly Advice
• Customer Care Support
• Quick Turnaround
• Reliable And Trustworthy
• Budget Friendly
• Worry-free
• Free Quotations.
Speciality:
Installation, Repair, Security System, Alarm System, CCTV & Security Lighting
Contact:
Working Hours:
Mon-Fri: 9am - 5pm
Sat & Sun: Closed
TBR® Inspection Report: